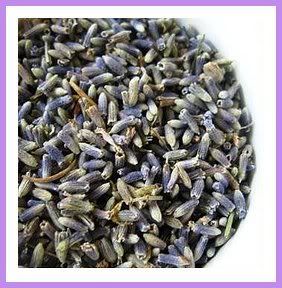 Lavender Shortbread
Yield: 16
1 cup / 150g flour
2tbsp cornstarch
¼ tsp salt1 tsp lavender (I used dried)
¼ cup / 50g sugar½ cup / 125g butter
½ tsp
vanilla extract
Preheat oven to 325F/170C and lightly grease a 9 inch springform pan.

Sift together the flour, cornstarch, sugar and salt and stir in the lavender.
Toss in cubes of chilled butter and blend together until they look like crumbs. (I made it this way as opposed to creaming butter and sugar together).
Place the crumbs into the pan and press down with the hands or a potato masher.
Now is when you can shape the edges with a pattern of your choice and pierce the dough uniformly to prevent it rising when it's baking.

With a knife, make 16 wedges, so that it'll be easier to have 16 distinct pieces after it's done baking.

Bake for 25 minutes or until slightly golden.

Cut pieces when it's still warm along the lines that were made earlier.

Transfer to a rack to cool.